Driving Test Tips

Observation
Stopping
U-Turns and 3 Point Turns
Yield Signs
Stop Signs
Lights and Intersections
Blind Spots
Parking
Parallel Parking Instructions
Back Parking (a.k.a. Reverse Parking. Backing into a Parking Spot)
Parking Uphill or Downhill
Railroad
Corners
Test Examiner
Weather Conditions
Pedestrians
Tips for Combating Nervousness: Conquer Your Driving Fears
After the Driving Test: General Driving Tips for Successful Road Experience
I Failed My Driving Test. What Do I Do?
Car News
New 2021 Mercedes C-Class caught on camera for the first time
New Mercedes C-Class saloon to feature more advanced infotainment system and several hybrid powertrains
A new Mercedes C-Class saloon is due with us in 2021 - and these spy shots give us our first hints of what we'll see from the brand's next BMW 3 Series challenger.
While the testing mule is currently clothed in camouflage cladding, the overall shape suggests a fairly subtle design evolution from the current C-Class. The brand's recent trend is towards cleaner overall shapes, so we can expect fewer character lines and creases across the car's flanks.
Both the window line and tailgate are set to take a similar form in order to maintain family ties with the outgoing model. A lower, more prominent grille will sit between headlights that are likely to move to full LED tech, and will take on a slimmer shape than those of the existing W205.
Under the skin, the new C-Class is set to ride on an updated version of the current car's Modular Rear-wheel drive Architecture (MRA) system. Despite the name, there will be four-wheel drive variants, which could see the next hot AMG model distribute its power to all four wheels. It'll likely be powered by the same 4.0-litre V8 twin-turbo engine, but the extra traction off the line should improve the 0-62mph time.
Sitting below that model should be the AMG 53 - an Audi S4 rival powered by a straight-six petrol with 48-volt mild hybrid assistance. That'll be one of several versions of the new C-Class with varying levels of electrical propulsion.
Expect a mild hybrid set-up to assist some of the more modestly-powered four and six-cylinder petrol and diesel units, and a plug-in option with a 30 mile-plus battery-powered range. A fully-electric saloon won't sit within the C-Class line-up, but as a standalone model.
While the outside will stay largely similar to its predecessor, the cabin will be set for a complete redesign. The new look will be focused around a new infotainment system as, like the latest A-Class and GLE, the C-Class will feature the latest twin-screen MBUX infotainment setup. This will bring features like customisable digital dials, conversational voice controls through the 'Hey Mercedes' interface, and augmented navigation directions.
Car Feature

Car leasing can be a cheaper way of driving around in a new motor, so we've picked out some of the best leasing deals available
Car leasing or Personal Contract Hire (PCH) is an excellent option for motorists wanting a new car who don't necessarily have the finances to buy one outright, or who simply aren't interested in buying the car at the end of the agreement. There are more and more options for those wanting to lease, so we've rounded up the best car leasing deals available.
Car leasing deals work in the same way as the many Business Contract Hire (BCH) offers available, except VAT is included. You pay an advance rental payment or deposit, select your annual mileage and then pay a flat monthly fee for the duration of your agreement. When your contract ends, you hand the car back.
Guide to car leasing and Personal Contract Hire
Traditionally, leasing a new car is simpler and easier than a Personal Contract Purchase (PCP) and more importantly, it generally has lower monthly payments. For these reasons, lease deals are growing in popularity, with a large number of motorists simply handing back their cars at the end of the lease and signing for a new one straight away.
The good news is, as popularity is growing so too is the competition between manufacturers, meaning as a buyer you have the freedom to choose from the cream of the crop. In addition to the cheaper monthly payments, car leasing often includes many other benefits, including car tax, breakdown cover, car maintenance and tyre repair and replacement.
• Best new car deals
So if you're thinking of heading down the car leasing route, we're here to help. Most car companies will offer car leasing deals but many, such as Ford, Jaguar, Kia, Mazda and SEAT, ask customers to contact their local dealer to get the best offers.
However, the likes of Audi, BMW, Mercedes, MINI, Vauxhall, and Volvo do publish deals directly and you can find their best car leasing offers of the moment in the menu to the top left of this page or by clicking the links in the list at the bottom.
• Car finance deals explained
Below you'll also find a list of car leasing deals provided by a range of brokers , so scroll down for our list of the best car leasing deals out there right now...
Best car leasing deals on the market now
Toyota Aygo: £128 per month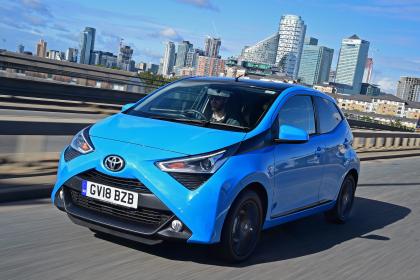 Model: Toyota Aygo 1.0 VVT-i x-play
Monthly payments: £128.39
Initial rental: £1,155.49
No. of payments: 47
Annual mileage: 10,000 miles
Skoda Fabia: £139 per month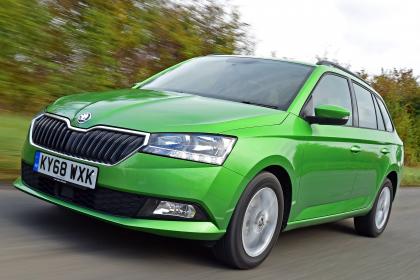 Skoda Fabia Estate - Front Tracking
Model: Skoda Fabia 1.0 TSI Colour Edition
Monthly payments: £139.23
Initial rental: £1,253.07
No. of payments: 47
Annual mileage: 15,000 miles
SEAT Arona: £175 per month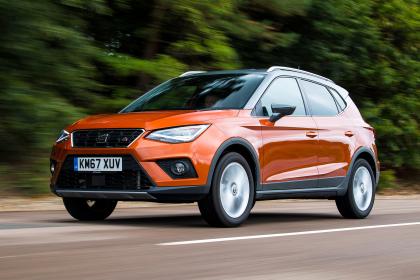 SEAT Arona FR - front
Model: SEAT Arona 1.0 TSI SE
Monthly payments: £174.84
Initial rental: £1,573.56
No. of payments: 47
Annual mileage: 15,000 miles
Mercedes A-Class: £204 per month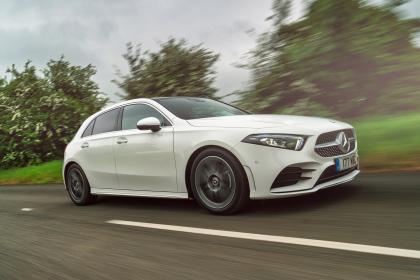 Mercedes A-Class - front action
Model: Mercedes A 180 DCT
Monthly payments: £203.99
Initial rental: £1,835.91
No. of payments: 35
Annual mileage: 6,000 miles
Mitsubishi Eclipse Cross: £230 per month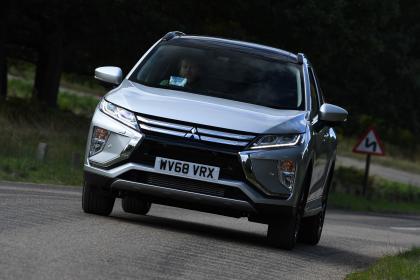 itsubishi Eclipse Cross - Front Tracking
Model: Mitsubishi Eclipse Cross 1.5 3 CVT
Monthly payments: £229.75
Initial rental: £1,378.50
No. of payments: 47
Annual mileage: 10,000 miles
Nissan Qashqai: £238 per month

Best new cars of 2017: our road tests of the year - Nissan Qashqai
Model: Nissan Qashqai 1.2 DiG-T N-Connecta
Monthly payments: £237.70
Initial rental: £1,426.20
No. of payments: 47
Annual mileage: 20,000 miles
Volvo S90: £285 per month
Volvo S90 - Front Tracking
Model: Volvo S90 2.0 T4 Momentum
Monthly payments: £285.17
Initial rental: £2,566.56
No. of payments: 47
Annual mileage: 20,000 miles
Mercedes C-Class: £311 per month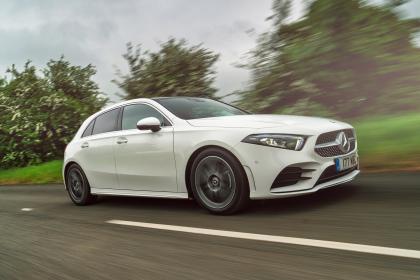 Mercedes C-Class - Front Tracking
Model: Mercedes C 200 SE
Monthly payments: £310.79
Initial rental: £2,797.08
No. of payments: 47
Annual mileage: 20,000 miles